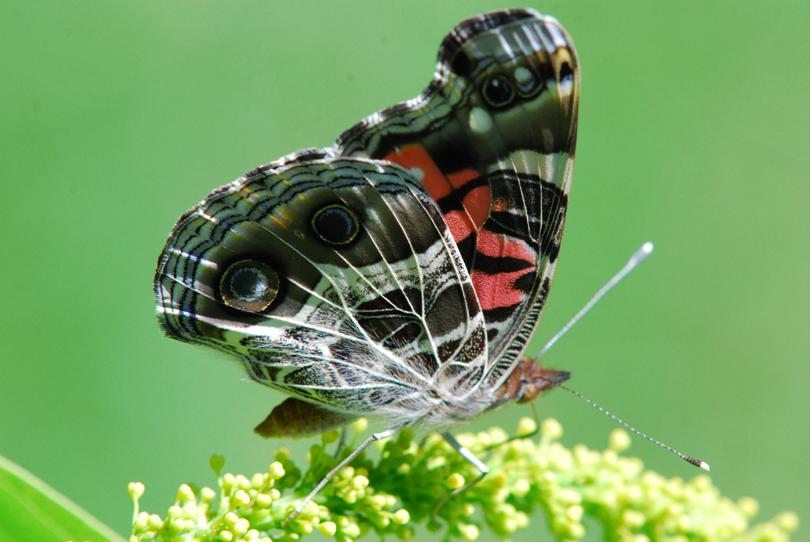 At the left are some of the butterflies that have been photographed on the farm in Houston County. I thought that as long as I was photographing birds, I could do butterflies as well. The butterflies are organized by family. If the name is followed by an asterisk, it means that the species is not listed on the USGS checklist for butterflies in Houston County. Or you can see them

HERE

The most recent is a Common Mestra.

I have used a several sources in identifying them:
John L. Tveten & Gloria Tveten's Butterflies of Houston & Southeast Texas. Austin, TX: University of Texas Press.
Because Houston County is north of the city of Houston, it will have species not found further south, and I have also used
Jeffrey Glassberg's Butterflies through Binoculars: The East. New York: Oxford University Press.
James A. Scott's The Butterflies of North America: A natural history and field guide. Stanford: Stanford University Press.
Paul A. Opler's A Field Guide to Eastern Butterflies. New York: Houghton-Mifflin.
This is supplemented by the USGS websites "The Butterflies of North America"

http://www.butterfliesandmoths.org/
and "The Butterflies of Houston County, Texas"
http://www.butterfliesandmoths.org/map
Other good sites for Texas butterflies are
Tom Murray's (http://www.pbase.com/tmurray74/texas_butterflies&page=5)
Randy L. Emmett's (http://www.rlephoto.com/butterflies/txlist.htm)
Unless otherwise noted, all photographs were taken with a Nikon D70 using a Nikon 300mm f/4.5 lens.