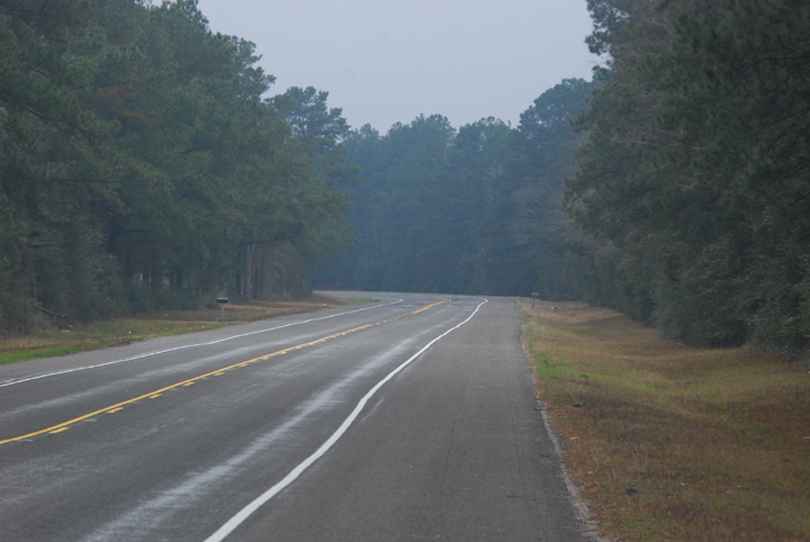 It is a common practice in this part of Texas ­ and more widely ­ to mark the site of a fatal road accident with a memorial.

It is not possible to pass without acknowledging the feeling of loss that has created them.
This is what the highway really looks like.